Medical Malpractice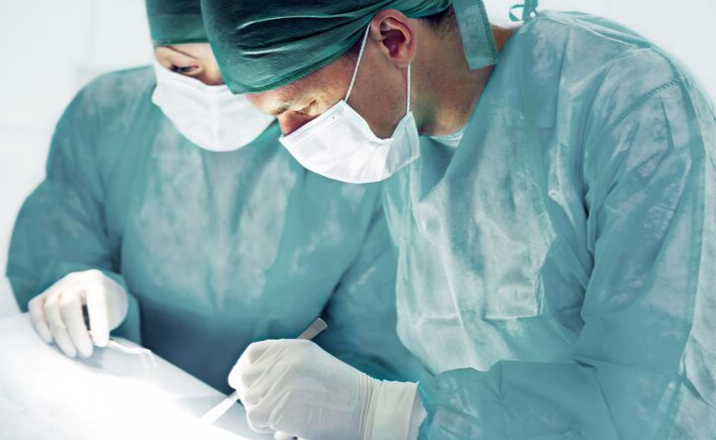 Medical care is the third leading cause of death in the U.S. If you or a loved one has suffered harm you can be compensated for your loss.
Representative Medical Malpractice Cases from your Plan Attorneys:
Settlement of $3.15 Million. Lead Attorney: Edward (Ted) McNabola.
Facts: Plaintiff underwent Lasik surgery by the defendant doctor. During the procedure, a complication occurred where the corneal cap detached from the eye. The defendant doctor failed to properly respond to this complication resulting in permanent partial loss of vision. As a result, the plaintiff lost his job as a Chicago police officer. Also, a settlement was reached with the manufacturer of the machine used during the procedure for an undisclosed amount.
Settlement of $14 Million. Lead Attorney: Mark E. McNabola.
Facts: A woman was pregnant when she arrived at Trinity Hospital with contractions. Her labor was induced but the fetus did not tolerate labor and showed distress. A C-section delivery was delayed for nearly 7 hours. The baby was delivered and birth is severely delayed. The patient arrested during delivery and died from an amniotic fluid embolism.
Verdict of $9.2 Million. Lead Attorney: Mark E. McNabola.
Facts: A 49-year-old woman underwent laparoscopic sleeve gastrectomy surgery at a Will County hospital. The plaintiff was taken off Coumadin prior to the surgery and was discharged without being put back on Coumadin. As a result, she suffered extreme and catastrophic losses that included compartment syndrome and extensive deep vein thrombosis that necessitated bilateral above-the-knee amputation of both of her legs. Largest verdict in the history of Will County.
Settlement of $14 Million. Lead Attorney: Tim Cavanagh.
Facts: A 5-year old Chicago boy suffered a severe brain injury during birth after hospital staff members mixed up his heart rate with his mother's pulse. The malpractice complaint against Northwestern Memorial Hospital contended the baby was not breathing when he was born and that emergency staffers were not prepared to resuscitate him because of the monitoring error. The 7-minute lapse without oxygen caused the child to suffer cerebral palsy, leaving his arms and legs paralyzed.
Settlement of $11.4 Million. Lead Attorney: Mark E. McNabola.
Facts: The plaintiff was having a cervical fusion revision at Northwestern Memorial Hospital when his head dropped from neutral to 80 degrees.
Settlement of $4.6 Million. Lead Attorney: Karen Enright.
Facts: A young woman gave birth to a daughter at the University of Chicago Hospitals in 2003. The newborn died thirty days later from a rare medical condition. The hospital then ignored the mother's request for an autopsy and buried the infant in a mass, unmarked grave without the mother's knowledge or consent.
Settlement of  $7.5 Million. Lead Attorney: Timothy J. Cavanagh.
Facts: A forty-two-year-old mother of three presented at the emergency room with chest pain. The hospital staff failed to provide an EKG immediately and provided a drug that sped up the heart. The plaintiff suffered a myocardial infarction and suffered brain damage.
According to the Journal of Patient Safety, between 210,000 and 440,000 patients each year who go to the hospital for care suffer some type of preventable harm that contributes to their death. This would make medical care the third leading cause of death in the United States, behind cancer and heart disease.
We put our complete trust in doctors and medical personnel and we put our lives and the quality of our future in their hands. Many medical professionals do an extraordinary job, often under trying circumstances, and they can save our lives. However, mistakes can be made. And, unfortunately, mistakes are made far more often and more tragically than we know. Most of us are at a complete disadvantage in understanding whether we have received adequate and mistake-free care.
Your Plan attorneys have access to the very best medical experts in the country who can determine whether you or a loved one has received the proper care and whether negligence has occurred. Medical Malpractice can occur in many forms, from a missed diagnosis, poor treatment, or from a surgical error. Any form of error can lead to devastating results, including death.
Types of Medical Malpractice:
Failure to Diagnose
Birth Injuries
Emergency Room Errors
Surgical Errors
Prescription Errors
Brain Injuries
If you have suffered harm during your medical care please contact us immediately.
For additional specific legal injury services visit  Vehicle Accidents, Premises Liability, Wrongful Death, Nursing Home Neglect, and Defective Products,.
For a free consultation call 1-866-729-5454 or email an attorney today.