Vehicle Accidents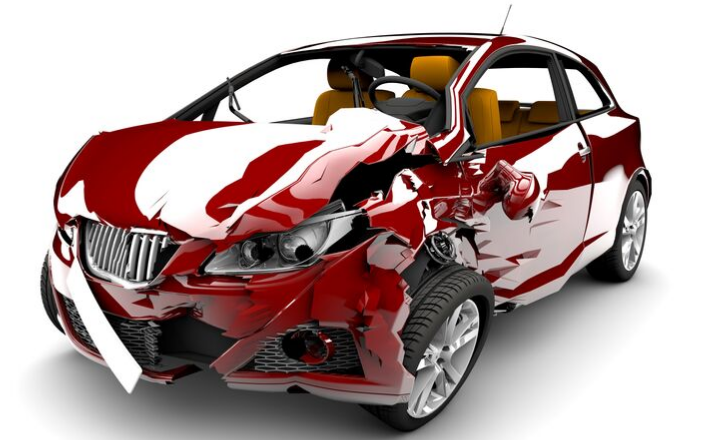 A motor vehicle accident is always a sudden and stressful event. It is important to know what you must do for your protection.
Representative Vehicle Cases from your CBA Attorneys
Verdict of $5.1 Million. Lead Attorney: Timothy J. Cavanagh. Facts: a 28-year-old female Mundelein police officer was pinned between a limousine and her squad car when a limousine driver rear-ended the plaintiff's squad car. The plaintiff suffered a near traumatic amputation of her right leg above the knee, multiple fractures of her left leg and the loss of her unborn fetus weeks later. The award is the highest reported uninsured motorist award in Illinois history.
Verdict of $6.0 Million. Lead Attorney: Mark E. McNabola. Facts: A teenager and her dad were injured in a motorcycle accident. The fifteen-year-old suffered a severe tibia fracture of her right ankle and has required multiple surgeries. This is a record amount according to the Jury Verdict Reporter
Verdict of $55.7 Million for driver and $21.3 Million for passengers. Lead Attorney: Timothy J. Cavanagh. Facts: Passengers in an SUV, both 73 years old, that was struck by an 8-million pound train at 50 miles per hour. The crossing gates and lights were not working and the dispatcher erroneously told the train crew that the crossing was protected. The plaintiffs suffered traumatic brain injuries in the collision. The total award to the passengers and the driver, their daughter, totaled over $55 million – a record in Illinois for a railroad crossing collision case.
Verdict of $10.1 Million. Lead  Attorney: Mark E. McNabola. Facts: A Cook County jury returned the verdict in favor of a 72-year-old grandmother rendered wheelchair-dependent after a car vs. truck accident. The cause of the accident was hotly debated during the one-week trial.
Settlement of $9.7 Million. Lead Attorney: Timothy J. Cavanagh. Facts: A truck driver failed to check before he turned right, wedging clients bike under the truck tire and the pavement. Client suffered a broken pelvis, injuries to her stomach, bladder, left leg, groin, and vulva.  This is a state record in Illinois for a case involving a vehicle and a bicyclist.
Verdict of $10.1 Million. Lead  Attorney: Mark E. McNabola. Facts: A 17-year-old girl was killed when she was struck by a vehicle that had previously collided with a Greyhound bus which was traveling too fast for conditions. After a ten-day jury trial, a Cook County jury returned a verdict in favor of the family. According to the Jury Verdict Reporter, this is a record high verdict for the wrongful death of a minor in a motor vehicle accident.
A motor vehicle accident is always a sudden and stressful event.
It is important to know in advance what you must do to protect your interests:
What Should You Do Immediately?
In order to preserve your rights of future recovery, be certain to do the following:
Exchange insurance information with the other driver.
File a police report, either on the scene or at the nearest police department.
Provide the police with a complete narrative of the accident.
Take photos of both vehicles.
Seek medical treatment without any delay. Diagnostic tests are an important precaution for your health and well being. If you continue to have health issues follow up with your doctor immediately.
What Do Attorneys Charge?
Your CBA attorneys handle all vehicle and other personal injury claims on a contingency fee basis. You only pay a percentage of any successful recovery. There may also be costs of litigation which are deducted from the settlement or verdict. All details will be covered in a retainer agreement. You will be given a free, no-obligation, consultation by your attorney to learn your options and to help you make your choice.
Is The Process Long?
It depends. Every case is different. Every injury and medical treatment is different. Your damages will be based on your medical treatment, disability, pain and suffering and any lost time from work. The length of time often depends on the quality of the insurance company involved and the facts of the accident. You can anticipate it taking 6 months to a year from the time you finish any medical treatment and are released from your doctor. It will take considerably longer if a lawsuit has to be filed and a trial is necessary.
What Will My Case Be Worth?
You must first reach maximum medical recovery and return to work before your case can be assessed for its value. Your attorney will collect all medical records and lost wage reports and determine the full value of your case and will discuss it with you prior to accepting any settlement on your behalf.
What If The Other Driver Cannot Be Located Or Is Not Insured?
Your insurance company protects you in this situation, provided that you have adequate uninsured motorist coverage. However, the process of recovery is the same. Your attorney will negotiate with your insurance company and, if necessary, will arbitrate the case to obtain maximum value.
Any delay can compromise your case. For a referral to an experienced personal injury attorney, please contact us immediately.
If you have been injured in a vehicle accident, please contact us immediately.
For other specific legal personal injury legal services visit  Premises Liability, Wrongful Death, Nursing Home Neglect, Defective Products, and Medical Malpractice.
For a free consultation call 1-866-729-5454 or email an attorney today.