Wrongful Death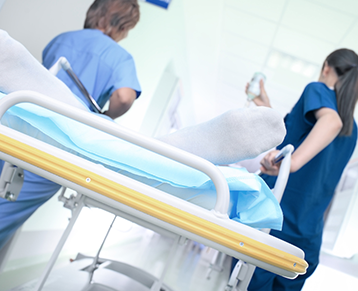 Protect evidence and preserve your rights immediately after the tragic loss of a loved one.
Representative Premises Cases from your CBA attorneys
Verdict of $10.1 Million. Lead  Attorney: Mark E. McNabola.  Facts: A 17-year-old girl was killed when she was struck by a vehicle that had previously collided with a Greyhound bus which was traveling too fast for conditions. After a ten-day jury trial, a Cook County jury returned a verdict in favor of the family. According to the Jury Verdict Reporter, this is a record high verdict for the wrongful death of a minor in a motor vehicle accident.
Verdict of $11.4 Million. Lead Attorney: Mark E. McNabola. Facts: Family of a man who suffered spinal cord injury during surgery at Northwestern Memorial Hospital. He became quadriplegic and was dependent upon a ventilator to breathe for him for two years before he eventually died from his injuries. The medical personnel and hospital claimed a pin tip on the head holder device used in surgery had fractured, allowing his head to move. The hospital threw away the pin tips and then sued the manufacturer of the equipment.
Settlement of $6.3 Million. Lead Attorney: Tim Cavanagh. Facts: A two-vehicle automobile crash that resulted in the death of a passenger in one of the cars. The lawsuit was litigated for 7 years and was appealed to the Illinois Appellate Court on two separate occasions.
Settlement of $2.0 Million Lead Attorneys: Tim Cavanagh. Facts: Client was driving home from work in Lincoln, Nebraska. A vehicle owned by the Nebraska Department of Corrections driven by an inmate as part of the Inmate Van Driver Program crossed the centerline, striking the client's vehicle at 70 mph, killing her instantly. The inmate had two convictions for DUI and convictions for Reckless Driving, Willful Reckless Driving, Careless Driving, Possession of Marijuana, Possession of Methamphetamine with Intent to Deliver, Terroristic Threats and Criminal Mischief. Despite this record of convictions, the inmate was allowed by the State of Nebraska to drive a state-owned van on public streets to pick up other inmates at their respective work detail assignments. As a result of this case, Nebraska ended its Inmate Van Driver Program.
Immediately after the tragic loss of a loved one, few people want to think about talking to a lawyer. And yet they feel haunted by questions of why this tragedy happened and if anything could have been done to prevent it.
Grieving families want help and guidance. Most of all, they want answers. It is important to reach out for help right away. This will start the legal process, help protect evidence and preserve your rights.
As survivors, family members have the right to be compensated for the loss of their loved one. This compensation can include lost wages, lost companionship and funeral expenses.
It can be understandable to want to wait to talk to a lawyer after the sudden and tragic death of a family member.  However, it is essential to preserve evidence before it is lost or destroyed.
Our attorneys have handled hundreds of death cases. They have a large network of accident investigators and medical experts who can help you get answers and they are prepared to immediately take steps to preserve critical evidence by court order.
If you have suffered the tragic and preventable loss of a loved one, please contact us immediately.
For other specific personal injury legal services visit Vehicle Accidents, Premises Liability, Nursing Home Neglect, Defective Products, and Medical Malpractice.
For a free consultation call 1-866-729-5454 or email an attorney today.