COVID-19 Stimulus Payments Round 2: What You Need to Know
Congress has finally reached a bipartisan deal on a $900 billion Coronavirus Relief stimulus package, and the President has signed it into law. This one also includes a stimulus payment, but there are big differences between this one and the Coronavirus Aid, Relief, and Economic Security (CARES) Act passed in March.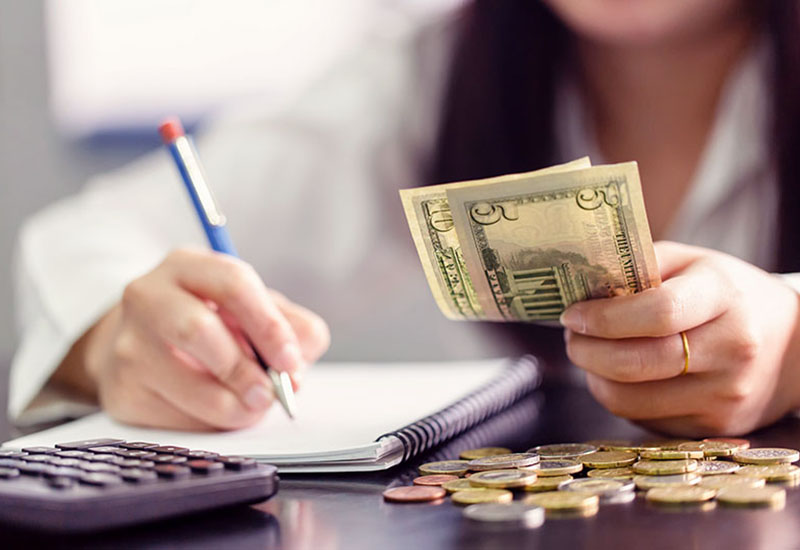 Who qualifies for this round of stimulus payments?
The requirements are similar to the last round of payments with the upper income limits reduced.
To qualify for the economic impact payments you'll need to meet each of the following requirements:
Have a social security number
You are a U.S. Citizen or U.S. Resident Alien
Make less than $87,000 filing single or $174,000 as a couple on your most recent tax return
You weren't claimed as a dependent on someone else's tax return
How much is the stimulus payment?
This COVID relief bill includes only up to $600 for qualifying adults, which is half of the amount offered by the CARES Act in March.
If you made under $75,000 on your most recent tax return, you will be eligible for the full $600. Couples that filed together and made under $150,000 on their last return will be eligible for $1,200 combined.
If you made over the income limit but less than $87,000 filing single or $174,000 as a couple and meet the other requirements, you're eligible for a reduced payment.
You are also eligible for a flat amount of $600 per child dependent 16 or under.
How will I get my payment?
You will receive your payment through either check or direct deposit using the same method you requested filing your 2019 tax return.
When will I get my stimulus payment?
Last week, Treasury Secretary Steve Mnuchin told CNBC that the first payments will go out before the end of the year.
While it will be a bit longer before everybody receives payments, they will probably be available much faster than last time since the Internal Revenue Service (IRS) already issued similar payments earlier this year.
How can I get my stimulus payment with Varo?
If you requested your 2019 tax refund as a direct deposit to your Varo Money bank account, you'll receive your payment as soon as it's issued by the IRS.
What can I do with my stimulus payment?
There is no limitation on how you can spend the money. These stimulus payments were issued by the federal government to help working class and middle class Americans who've been impacted negatively by the pandemic. If you need to spend it to cover basic expenses, you should.
If you don't have immediate expenses to cover, it's a good idea to save it. Sign up for Varo's high APY Bank Account here.
Will I get another stimulus payment?
Currently, the bill the President signed only allows for the $600 payments, but there is a move in Congress to raise these payments to $2,000. While this raise in the stimulus payment passed the House, it has not yet come to a vote in the Senate. Joe Biden has also said he'll push for another round of checks when he's in office. There is no guarantee that the stimulus payment will be raised to $2,000 or that there will be another round of payments.
This COVID relief bill did extend the enhanced $300 a week unemployment benefits for up to 11 weeks, so if you qualify for unemployment you will likely keep this benefit. Restarting unemployment benefits under the new law may take states 3 weeks or more according to experts. Be patient as states get in gear to provide these benefits.
By Editors at Varo
Opinions, advice, services, or other information or content expressed or contributed here by customers, users, or others, are those of the respective author(s) or contributor(s) and do not necessarily state or reflect those of Varo Bank, N.A. Member FDIC ("Bank") or Comprehensive Benefits of America, LLC, (CBA). The bank and CBA are not responsible for the accuracy of any content provided by author(s) or contributor(s).
Links to external websites are not managed by Varo Bank, N.A. Member FDIC, or by Comprehensive Benefits of America, LLC.
Securities offered through Registered Representatives of Cambridge Investment Research, Inc., a Broker/Dealer, Member FINRA/SIPC. Advisory services through Cambridge Investment Research Advisors, Inc., a Registered Investment Advisor. Cambridge and CBA are not affiliated.
2020 Cyber Security Predictions from a CISO
2020 is here and hopefully, all security teams have resolutions of improving the cybersecurity of their business in the new year. But what new challenges and developments will 2020 bring that you need to be prepared for?
How cybersecurity will change in the next 10 years
Fewer passwords: In the next few years we will see the adoption of more non-password-based consumer authentication technologies (e.g. FIDO). Consumers and tech companies are increasing the pressure to move to systems that require fewer passwords. Technologies like single sign-on (SSO) and multifactor authentication (MFA) can help users authenticate users without requiring them to remember passwords.
Biometrics: There's going to be more movement towards leveraging rich biometrics for convenience (e.g. Iris scans). These rich biometrics will leverage significantly more and better sensors (iris scanning, body posture, etc.) in consumer/end user-facing devices.
Machine learning: Advanced machine learning models will allow for better context-based authentication assessments and improve the authentication process, like geofencing and device biometric sensors. Some of those models and technologies are already available. For example, MFA solutions can do geofencing based on GPS. Advanced sensors on mobile devices will also be usable over the next several years.
The key to implementation is back-office instrumentation – there's machine learning that needs to take place to understand normal vs. anomalous behavior and that takes time.
Security breaches and passwords
According to the Verizon Data Breach Investigations Report, 80% of breaches are still caused or enabled by weak and reused passwords. So the question remains: when will consumers and end-users improve their password behavior?
This really comes down to two questions: 1) When will it be harder for breaches to occur so fewer passwords are exposed? and 2) When will users use better and stronger passwords?
In terms of reducing breaches, this will be a long journey that requires enterprises to incentivize good security practices such as secure development over glitzy features. Over time, insecure services will have a higher likelihood of failing due to falling customer trust. This has started (e.g. scrutiny over Facebook's data losses) but will still take more time to become considered a top tier risk for enterprises.
In terms of better passwords, this is all driven by consumer awareness. Newer authentication technologies will continue to whittle away at password-based systems, which may alleviate parts of this problem. But companies dealing with sensitive data (fintech, healthcare, etc.), they will also start enforcing more complex password policies to lower their risk.
Biggest identity and access management challenges/ trends in 2020
All companies will face different challenges depending on their size and their sector. However, all companies face the challenge of security awareness among employees, contractors, and customers. And without the support from all users, technological efforts will not be fully effective.
To help with this effort, here are a few recommendations:
Multi-directional communication is extremely important in a security program, meaning working from the top-down, bottom-up, and side-to-side to get your message across. Reinforcement of best security practices should come from an employee's manager, peers, c-suite and more. And yes, it's true. Security is everyone's responsibility.
People learn differently – some are more receptive to visual guides or written instructions while others may want a hands-on lesson. Also, the content can vary depending on your audience. Some may like content that is funny, serious or provides historical background. Whatever you choose, providing consistent communication is the key to a strong awareness program. Part of our focus is to make sure we are delivering our security training and materials in a variety of channels. We've also included employees in everything from video creations and contests – and it gets them involved and excited about it too.
When it comes to high-tech industries like those in the finance or healthcare industries, the key is to establish and maintain control over BYOD and Bring-Your-Own-App policies and mentality without impacting employee productivity.
I'm excited to see where this new decade takes us. Leave a comment below with your predictions for 2020.
By Gerald Beuchelt LastPass blogs
Owning Your Digital Profile by Setting Up LastPass
October is the perfect time to take stock of your cyber security. Every year, worldwide efforts like NCSAM in the US, ECSM in the EU, and Stay Smart Online in Australia aim to raise awareness of important cybersecurity topics. Throughout the month, there are many resources available to help you better protect yourself online.
Whether you're new to LastPass or a long-time user, this month is also an ideal time to review your LastPass account. The first step to staying safe online is understanding the devices and applications you use every day. When it comes to LastPass, that means understanding how best to use the service and the security features that are available to you, to both protect your account and to use LastPass to its full potential in keeping you safe online.
Start Using a Password Manager
If you aren't using a password manager yet, you can sign up for LastPass here. Getting started only takes a few steps, and you'll be on your way to protecting your passwords and replacing every account with a strong, generated password.
With LastPass, your passwords and other vault data is encrypted with a key that only you know. It's more secure and accessible than your browser password manager and gives you on safe place to store not only your account logins, but all other important pieces of information you want to keep protected but convenient.
Use the LastPass Browser Extension
The LastPass browser extension is key to using LastPass to its full potential. The browser extension is what allows LastPass to securely detect whether to save a new password or fill one you've already stored. If you're signing up for a new account, LastPass can offer to generate a new password (and then remember it for you, of course).
If you haven't already, be sure to download the extension to all browsers that you use on a regular basis, including Firefox, Chrome, Safari, or Edge. The extension will give you quick access to all LastPass features, including your vault, and puts your password manager to work for you.
Create a Strong Master Password
Your master password is not only required to access your LastPass account, it also forms part of your encryption key. Your encryption key is used to encrypt the sensitive data in your LastPass vault, before it's synced to LastPass servers. Of course, that means that keeping your data secure partially depends on choosing a strong master password.
Be sure to follow good habits when it comes to your master password – never reuse your master password, or share it with others, or use something easily guessable. If you think your current master password could be stronger, simply update it in your account settings. It's a good idea to update it regularly anyway, such as once a year.
Download the Mobile App(s)
LastPass isn't just for your desktop or laptop. Our apps for iOS and Android ensure you always have your passwords and other stored data with you, no matter where you are or when you need them. You might be surprised how often you might need to use LastPass when you're on the go. The apps are free – and sync your data for free – so there's no reason not to go download them from the app stores today!
Investigate LastPass Features
Of course, the tips we've provided above are just the beginning. LastPass has a lot of features and settings to help you better protect your data online, and to better secure your LastPass account. Be sure to familiarize yourself with how the main features work. Take a few moments to explore the menus and settings available in your browser extension, mobile apps, and the vault.
As you become more familiar with LastPass, you'll feel more confident in using it! And with that confidence will come the peace of mind of knowing you're following the advice of top cybersecurity experts and better protecting yourself – your data, your money, your identity – with a password manager.
By: Amber Steel, LastPass Blogs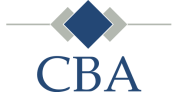 820 West Jackson Boulevard,
Suite 805 Chicago, Illinois, 60607 
admin@cbaplan.com