Firearm Insurance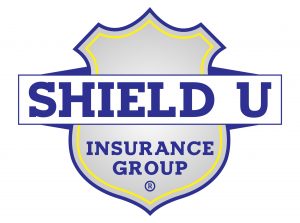 FIREARM LIABILITY COVERAGE
With the growing availability of concealed carry laws, more citizens are choosing to carry firearms and to keep them accessible for defense in their homes.
However, even for justifiable acts of self-defense, a claim for monetary damages can be made against you by your assailant or innocent bystanders. You can also be liable for gun-related incidents while hunting, in gun clubs, or shooting at commercial or private ranges.
Coverage
FAQ
1. Doesn't my homeowner's insurance provide liability coverage for my use of a firearm?
Maybe, most homeowners' policies provide liability protection for accidental injuries caused by an insured. However, most policies exclude coverage for injuries and damages that are expected or intended. Some insurers provide coverage for reasonable use of force to protect your personal or other persons, but determining what constitutes "reasonable use of force" is left up to your insurer. Courts interpret policy language in very different ways. Some courts interpret the exclusion liberally, while others interpret it literally. It can depend upon the jurisdictions that take a more liberal approach and look at the degree of injury or damage inflicted into consideration and whether the results of the act were expected or intended, not simply whether the act was expected or intended.
Your homeowner's insurance will not protect you against alleged criminal acts. You will be responsible for funding your criminal defense expenses to defend your freedom.
2. Will my homeowner's insurance defend me for alleged criminal acts?
No. Criminal acts are excluded from coverage on homeowners' policies.
3. If my homeowner's insurance won't cover me, doesn't my umbrella?
No. The umbrella policy only adds liability protection when the underlying policy coverage limit has been exhausted. If the underlying policy does not cover the claim, the umbrella won't either
For more Insurance services, visit  Telemedicine, Term Life, Critical Illness, Disability, Dental, Pet
Log in or sign up Today! To receive full access to our Marketplace