Is a Gun Trust Necessary?
What is a Gun Trust?
A Gun Trust is a type of Trust similar to a Living Trust that takes ownership of your firearms and ensures an orderly and legal transfer of the guns at your death.
You can name one or multiple Trustees responsible for transferring your firearms when you die and can name Successor Trustees if a single Trustee is unavailable or not qualified to serve as Trustee. You also name the beneficiaries who will receive the firearms at your death.
The Gun Trust is revocable, meaning you can change it anytime if you wish to change the Trustee or the beneficiary.
Title I and Title II
The National Firearms Act (NFA) defines Title II firearms as:
Machine guns (including machine pistols such as a Glock pistol with a conversions switch),
Short-barreled shotguns ( less than 18 inches in length),
Short-barreled rifles ( a barrel less than 16 inches),
Destructive devices ( any explosive such as grenades and missiles),
Silencers
AOWs ( such as wallet and pen guns).
The NFA excludes antique firearms manufactured before 1898 from regulations unless ammunition becomes readily available.
Title I is the classification of all other firearms, such as ordinary rifles, pistols, revolvers & shotguns, and they are only subject to individual state licensing requirements. However, the ATF requires registration of all Title II Firearms.
Do You Need a Gun Trust?
If you own any Title II firearms, you need a Gun Trust.
Any violation of a federal firearm law, intentionally or unintentionally, can result in the loss of the firearms, fines of up to $10,000, and sentences of up to 10 years.
A Gun Trust allows for any Trustee of the Trust to possess a Title II firearm legally. While all Trustees must comply with the same background and identification checks, the Trust can avoid potentially disastrous consequences.
A felony charge is at risk if someone borrows your vehicle with a Title II firearm. Suppose you let a friend fire off a few rounds with your Title II firearm. Your friend is subject to the same felony charge, as only the registered Title II gun owner can use the firearm.
When a Gun Trust owns a Title II firearm, you can solve many of these issues by having multiple Trustees.
Without a Gun Trust that names qualified beneficiaries, the issue becomes compounded at your death, with your legal representative and family members at risk of felony charges.
In addition to these serious risks, the years-long Probate process will control your firearms ownership.
How is a Gun Trust different than a Living Trust?
Your Gun Trust controls your firearms, and your Living Trust controls all your other assets. Both are private and avoid Probate. Remember, if you only have a couple of Title I firearms, your legal representatives and beneficiaries are at risk depending on state laws.
A few Title I firearms can be transferred efficiently by your Living Trust. However, you should also consider the protections of a Gun Trust if you own multiple Title I firearms.
Living Trusts
At the end of your life or incapacitation, they risk Probate if you have property, investments, or bank accounts in your name.
A Will = Probate. The rule is no one can legally sign your name. Therefore, at your death or incapacity, all assets in your name are subject to the complete Probate process, which averages 18 months and is costly.
Living Trust completely avoids Probate.
A Living Trust estate plan includes Health Care and Financial Power of Attorney documents and a Last Will and Testament for guardianship of minor children and to "pour over" any assets still in your name at your death out of Probate.
Your life insurance policies and deferred compensation accounts can name your Living Trust as beneficiary, subject to essential tax considerations.
Comprehensive Benefits of America
For an expanded presentation of asset protection and financial wellness strategies and regular updates on strategies to protect what you have earned, visit and register with CBA on the link below. Registration is free.
Tom Tuohy founded Comprehensive Benefits of America and Tuohy Law Offices.
LinkedIn
TomTuohy.com
312-559-8444
17W220 22nd Street
Oakbrook Terrace, Illinois, 60181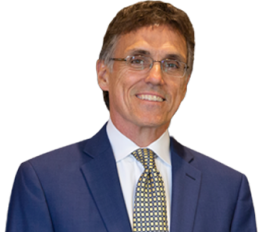 The information being provided is strictly as a courtesy. When you link to any of these websites, Comprehensive Benefits of America, LLC/does not represent the completeness or accuracy of the information provided. CBA does not provide professional financial, investment, tax, or legal advice. You should seek certified financial planners, CPAs, and attorneys for advice about your personal needs. See complete Disclosures and the CBA Security and Privacy policies.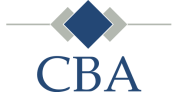 17W220 22nd St.
Suite 300
Oakbrook Terrace, IL 60181 
admin@cbaplan.com