Stimulus Bill
In a continuing effort to alleviate taxpayer stress from the COVID-19 pandemic, another piece of federal legislation will provide relief in several categories. The Stimulus Bill, also called The Coronavirus, Aid, Relief and Economic Security (CARES) Act or H.R. 748, was passed by the House and signed on Friday, March 27, 2020. Below are some of the most pertinent sections for financial professionals and their clients (not intended as legal advice):

Temporary Waiver of Required Minimum Distribution (RMD) Rules
The CARES Act waives RMDs for calendar year 2020 for Defined Contribution (DC) plans, including 401(k), 403(b), 457(b) and IRA plans, allowing individuals to keep funds in their retirement plans. Under current law, individuals generally at age 72, or those that turned 70 ½ in 2019 or before, must take an RMD from their DC plans and IRAs.
If a client has taken an RMD within the past 60 days, the RMD would be eligible to roll back into the plan. Typically, RMDs are not eligible to be rolled over in a year in which an RMD is required. However, since no 2020 RMD is required, a 60 day rollover is an option. We do not yet know what this means for individuals who took 2020 RMDs outside of the 60 day window, but expect to receive additional guidance from the IRS and will pass this along when we know more. In addition, as we hear more from our clearing firm partners on how this will affect Pershing and FCCS accounts, we will post that information on our COVID-19 Clearing Firm Updates Page.
Hardship Distributions
H.R. 748 also waives the 10% early withdrawal penalty tax under Internal Revenue Code Section 72(t) on early withdrawals up to $100,000 from a retirement plan or IRA for an individual:
who is diagnosed with COVID-19;
whose spouse or dependent is diagnosed with COVID-19;
who experiences adverse financial consequences as a result of being quarantined, furloughed, laid off, having work hours reduced, being unable to work due to lack of child care due to COVID-19, closing or reducing hours of a business owned or operated by the individual due to COVID-19; or
other factors as determined by the Treasury Secretary.
Plan Loans
The Act doubles the current retirement plan loan limits to the lesser of $100,000 or 100% of the participant's vested account balance in the plan. Individuals with an outstanding loan from their plan with a repayment due from the date of enactment of the CARES Act through Dec. 31, 2020, can delay their loan repayment(s) for up to one year. The legislation allows retirement plans to adopt these rules immediately, even if the plan does not currently allow for hardship distributions or loans. This provision requires that the plan be amended on or before the last day of the first plan year beginning on or after Jan. 1, 2020.
The American Retirement Association (ARA) has put together FAQs outlining the above changes, available here.
Other Provisions
The CARES Act provides the Department of Labor (DOL) with expanded authority to postpone certain deadlines under ERISA. This means that the DOL could delay such timelines as Form 5500 filing, plan restatement deadlines, etc. We will continue to update you as additional changes occur.
Small Business Relief
The Act also provides relief to your small business clients provided they meet certain requirements. The program, which is available to businesses with less than 500 employees that do not lay off employees during the crisis, is in the form of $350 billion in partially forgivable loans. Provisions of the program include a 50% refundable payroll tax credit on worker wages to retain workers, a delay in employer-side payroll taxes for Social Security until 2021 and 2022, looser net operating loss-reduction rules, and an expansion of rules that allows sole proprietors and other self-employed workers to be eligible for the expanded unemployment-insurance benefits the bill provides. Loans under the program will be up to $10 million per employer depending on payroll, and will carry an interest rate of up to 4%. If the business uses the loan funds for the approved purposes and maintains the average size of its full-time workforce based on when it received the loan, the principal of the loan will be forgiven, meaning the company will only need to pay back the interest accrued.
By: Ryan Nietert, CFP, ChFC, CLU. Oakcrest Capital March 30th, 2020
"Virtual first": A new strategy for how people access healthcare.
By: Mark D. Smith, MBA
Just as the definition of "virtual" has evolved—years ago, virtual meant "not quite real," while now it's recognized as a service provided by computer over a network—so has the concept of "virtual care."
No longer is virtual care regarded as "almost-real care" or an adjunct to face-to-face encounters. Increasingly, patients, providers, and health plans recognize that virtual care represents a viable and valuable approach to care delivery.
Healthcare, however, remains one of two industries late to arrive at the "virtual first" party (education is the other), where consumers have needed to be physically present to receive information. Most industries embraced virtual services years, if not decades, ago. Consider travel: When was the last time any of us drove to a travel agency to book a flight or accommodations? Or banking: How long ago did any of us appear at a teller's window to withdraw cash for the weekend?
Like these other service industries, virtual care is progressing through what some have called the four stages of natural history for a new idea:1 Crazy, Crazy, Crazy, Obvious.
Stage 1: This new idea is simply wacko. Deliver care without seeing the patient? Crazy.
Stage 2: This idea is odd and unproven—and, therefore, probably dangerous.
Stage 3: OK, it's true there might be potential with this idea—but its value is trivial. We need much more proof before we can seriously consider making a change.
Stage 4: The benefits are obvious! I can't believe we ever did it any other way!
Virtual care currently falls somewhere between stages 2 and 3. We've moved past "wacko," but haven't arrived at "obvious" yet.
Among the factors accelerating this transformation is the drive toward value-based payments, a movement with clear momentum. As co-chair of the Health Care Payment Learning and Action Network (HCPLAN), I have watched this model mature and, in recent days, overtake the fee-for-service tradition. Various risk models are now de rigueur—such as bundled or annual payments, payments based on downside risk, or even full capitation—and there is every indication the direction will continue to grow and mature. Ninety percent of payers, in fact, say they expect alternative payment models to only increase. (More information is available in the October 2018 HCPLAN study, "Measuring Progress: Adoption of Alternative Payment Models in Commercial, Medicaid, Medicare Advantage, and Fee-for-Service Medicare Programs.")
In short, it has become clear the volume-based approach does not serve the industry or patients well. To protect their income, for instance, providers must treat more and more patients in a day—a hamster-wheel model that has led to quality concerns and unprecedented levels of physician burnout. Altering this paradigm clears the path for more efficient, patient-centric care—and fuels adoption of innovations like virtual care.
The "virtual first" approach delivers critical value to address three of the most significant concerns challenging healthcare today:
Access. Rural areas of this country are experiencing a healthcare crisis. (Many urban areas are also woefully underserved.) Too few doctors—especially highly paid specialists—choose to establish their practices outside of urban or suburban areas, leaving many people without the care they need. Virtual care overcomes the barriers of geography, meeting the needs both of individuals who live in remote areas and providers in populated areas.
Quality. Not only does virtual care provide a much-needed channel for care delivery, but it also facilitates the ability for providers and health plans to monitor and improve quality—according to both clinical and service metrics. Platforms like Teledoc Health, which support a virtual-care infrastructure, enable the highly scalable collection, analysis, and reporting of quality data to promote best practices in a myriad of areas such as prescribing patterns around antibiotics and opioids among providers in the network.
Cost. With healthcare representing 20 percent of U.S. GDP, strategies to address spiraling cost concerns are critical. Virtual care offers a solution in ways both obvious and less apparent.

Unit cost. It's long been established that "seeing" a patient over a virtual network, compared to hospitalization, an emergency visit, or even an office appointment, is less expensive.
Cost to the patient, in terms of their economics, time, and convenience. One estimate noted that, when looking at the investment patients make in a face-to-face encounter (commuting, waiting room, exam room, etc.), only 16 percent of the total time is spent with the provider—an appalling (and disrespectful) lack of efficiency by any standard.
It is clear that current models of care delivery have priced themselves out of reach of families, companies, and even government, and are unable to deliver the value, quality, or convenience healthcare consumers have a right to expect. A "virtual first" approach provides a much-needed alternative to alleviate the pressure on the current healthcare ecosystem and offers value that all constituents—patient, provider, and health plan—can embrace.
Easy ways to save over $500 per month.
By: The Zebit Team
We write a lot about budgeting and gaining control over your finances. We know that a lot of this is easier said than done, especially when it comes to cutting back on your spending to make your budget work. Becoming financial stable can require a bit of sacrifice, so we're here to help guide you in some decisions that might make cutting back a little easier for you.
Necessary or Unnecessary Expenses?
First, classify your expenses into one category: Necessary or Unnecessary.
This involves a little honesty on your part. We both know that you don't need that subscription box full of trinkets, over priced clothing, and knick-knacks no matter how much joy it brings you. Food, insurance, mortgages, car payments, utilities, etc. are necessary expenses. While items like daily Starbucks coffees, Netflix subscriptions, eating out, season tickets to your favorite sports team, etc. all fall into the unnecessary category.
6 Ways to Save
Okay, so we've covered the basics. Now it's time to dig deep to see how you can adjust your spending to start saving money each month. A large portion of the typical American budget goes to unnecessary costs, but without any of them them, life would be a little dull.
1. Subscriptions Boxes (Save $15-$50/ month)
We touched on this a little earlier in the blog, but while subscription boxes may seem like a fun and a convenient way to acquire new things, it also adds up. Ask yourself, "Would I be willing to pay just as much for these items if I was shopping at the store?" Chances are you're saying "no" to a majority of the items.
2. Gym Memberships (Save $20-$150/ month)
First, if you have a gym membership that you aren't using, stop kidding yourself and cancel it. While your intentions were good, an unused gym membership is throwing money away every month. On the flip side, exercise is a great investment in your health. If you do go to the gym, consider whether you need to spend that much to reach your fitness goals. Could you replace it by running with friends, biking around town, or using a cheaper exercise app to work out at home? If you're only using a treadmill at the gym, you'd be much better off running outside and saving on that monthly expense. You should also try Groupon or new gyms in the area to take advantage of lower-priced intro options. Trying new exercises will also be great cross training for your body! Try yoga one month, bootcamp the next, barre, spin classes, boxing, swimming, and more!
3. Avoid Brand Names (Save $30+ per month)
This one is pretty straightforward. Avoid brand name products if a comparable generic version is available. While packaging, marketing, and celebrity endorsements are flashy on brand name products, the the product may not be contributing its value than if there is a generic brand counterpart. Look at last month's brand name purchases in your closet, pantry, and home. What could you have replaced and been just as happy, while saving a few extra bucks? I'm guessing some of those cleaning supplies and paper goods could be swapped for something cheaper.
4. Eating Out & Drinks (Save $100-$300/month)
Eating out is one of the biggest money pits to fall into. On average, Americans spend $250 a month on food outside the home. That's over $3,000 per year! Although it's fast, easy, and you don't have to do the dishes, it is also much more expensive compared to eating at home. Set an eating out budget for the month and stick to it. Or try setting a rule for yourself, such as "I will only go out to eat with a friend" or "weekends only" or "max $10 per meal." Can you cut your current eating out budget in half? It can be hard when a friend invites you to a birthday dinner. Instead, eat dinner at home before the event and attend by just ordering an appetizer, drink, or dessert and ask for a separate check, to help save on the expense. Ordering drinks is also an easy way to quickly exceed your meal budget. Instead, buy your favorite cocktail supplies, invite a few friends over, and start practicing your at-home bartender skills. If you want to get out and about, take full advantage of happy hour specials.
5. Decide on One Streaming Service (Save $10-50/month)
Cutting the cord is a great way to save money, but thanks to all of the new streaming services popping up, you may be spending more than regular cable these days! Take a look at what services you can live without. If you haven't opened your Hulu app in a week, maybe you don't need it. Since most subscriptions are month-to-month, we suggest canceling the subscription during the season your favorite show isn't airing new episodes and reactive when it comes back. This goes for sports channels as well!
6. Pay Over Time with No Interest (Save hundreds!)
The great thing about Zebit is being able to purchase the items you want and pay over time. This allows you to pick up that new TV without blowing your monthly budget or grab an eCertificate to your favorite restaurant without going over your Eating Out allowance. Zebit is a great way to keep you within your budget while enjoying some of the costly expenses in life. Register and start shopping today!
While cutting back on these unnecessary expenses can be a sacrifice, always remember your financial goals. While skipping that delicious latte in the morning is rough in the moment, remembering that you just contributed to your savings goal helps ease the pain. There isn't an easy road to financial stability; otherwise, everyone would be there. But there are ways to make the journey a bit more enjoyable along the way.
Owning Your Digital Profile by Setting Up LastPass
October is the perfect time to take stock of your cyber security. Every year, worldwide efforts like NCSAM in the US, ECSM in the EU, and Stay Smart Online in Australia aim to raise awareness of important cybersecurity topics. Throughout the month, there are many resources available to help you better protect yourself online.
Whether you're new to LastPass or a long-time user, this month is also an ideal time to review your LastPass account. The first step to staying safe online is understanding the devices and applications you use every day. When it comes to LastPass, that means understanding how best to use the service and the security features that are available to you, to both protect your account and to use LastPass to its full potential in keeping you safe online.
Start Using a Password Manager
If you aren't using a password manager yet, you can sign up for LastPass here. Getting started only takes a few steps, and you'll be on your way to protecting your passwords and replacing every account with a strong, generated password.
With LastPass, your passwords and other vault data is encrypted with a key that only you know. It's more secure and accessible than your browser password manager and gives you on safe place to store not only your account logins, but all other important pieces of information you want to keep protected but convenient.
Use the LastPass Browser Extension
The LastPass browser extension is key to using LastPass to its full potential. The browser extension is what allows LastPass to securely detect whether to save a new password or fill one you've already stored. If you're signing up for a new account, LastPass can offer to generate a new password (and then remember it for you, of course).
If you haven't already, be sure to download the extension to all browsers that you use on a regular basis, including Firefox, Chrome, Safari, or Edge. The extension will give you quick access to all LastPass features, including your vault, and puts your password manager to work for you.
Create a Strong Master Password
Your master password is not only required to access your LastPass account, it also forms part of your encryption key. Your encryption key is used to encrypt the sensitive data in your LastPass vault, before it's synced to LastPass servers. Of course, that means that keeping your data secure partially depends on choosing a strong master password.
Be sure to follow good habits when it comes to your master password – never reuse your master password, or share it with others, or use something easily guessable. If you think your current master password could be stronger, simply update it in your account settings. It's a good idea to update it regularly anyway, such as once a year.
Download the Mobile App(s)
LastPass isn't just for your desktop or laptop. Our apps for iOS and Android ensure you always have your passwords and other stored data with you, no matter where you are or when you need them. You might be surprised how often you might need to use LastPass when you're on the go. The apps are free – and sync your data for free – so there's no reason not to go download them from the app stores today!
Investigate LastPass Features
Of course, the tips we've provided above are just the beginning. LastPass has a lot of features and settings to help you better protect your data online, and to better secure your LastPass account. Be sure to familiarize yourself with how the main features work. Take a few moments to explore the menus and settings available in your browser extension, mobile apps, and the vault.
As you become more familiar with LastPass, you'll feel more confident in using it! And with that confidence will come the peace of mind of knowing you're following the advice of top cybersecurity experts and better protecting yourself – your data, your money, your identity – with a password manager.
By: Amber Steel, LastPass Blogs
Product Recalls: Consumer Safety Tip from McNabola Law Group
From airbags to baby sleepers to food, product recalls seem like everyday occurrences. With thousands of items recalled in the United States each year, many consumers wonder, "how do my family and I stay safe?"
First, be proactive, McNabola Law Group founder Mark McNabola recommends. If you're shopping for anything from a car seat to a new vehicle, do your research. Know which products have been linked to recalls or safety issues. The U.S. Consumer Product Safety Commission and U.S. Food and Drug Administration are great resources.
When it comes to healthcare, make sure the drugs or medical devices you've been prescribed — such as hip or knee replacements — are not associated with defects. Don't be afraid to ask your doctor or pharmacist questions.
If you hear of a product recall on the news, pay attention and act accordingly.
Finally, if you do become ill from a recalled food item or injured when your vehicle or medical device didn't operate properly, seek medical help and consult a lawyer to protect yourself.
"The public has profound trust in the companies that produce what we eat, drive and consume in every aspect of our day-to-day lives," McNabola said. "This is particularly true when there is a minimum stamp of approval by a government agency like the Food and Drug Administration. When those companies fail, attorneys can serve as victims' advocates to ensure accountability and change."
McNabola obtained a $1.8 million result in a product liability lawsuit filed on behalf of the family of a 3-year-old Chicago boy who died after tipping backward in an unstable chair. The high-back chair was part of a five-piece dinette set his mother bought at a well-known discount furniture store. The chairs were known to be unsteady from the start by the manufacturer, and tilted back easily if coats were set on the backs.
An autopsy determined the fall contributed to the boy's death. He had an arterial venous malformation (AVM) at the base of his brain that ruptured when his neck snapped forward and back upon hitting the floor.
"Grieving families are often plagued by questions about how and why a tragedy occurred," McNabola said. "We can never bring back a loved one, but we can try to prevent other families from experiencing the same heartbreak by always being overly cautious, asking questions and holding companies accountable before tragedy strikes."
By: McNabola Journal
Things to Consider When Exploring Student Loans
If you need to borrow money to afford college, you're not alone. Today, more than 44 million people in the United States hold some form of student loan debt, and the total student loan debt balance nationwide hovers around $1.5 trillion.
The good news? There are plenty of student loan options available, so you can find the one that best suits your needs. And while Federal loans still make up the majority of student
loan debt in America, it is estimated that about 11% of today's student loans come from private lenders.
Not sure whether a private student loan is right for you? By familiarizing yourself with this type of loan, you can make an informed decision regarding your higher education financing.
What is a Private Student Loan?
Unlike Federal student loans (which are backed by the United States government), private loans come from other lenders, such as banks and credit unions. Because they oftentimes don't have a cap on the loan amount, students often turn to private loans to supplement their federal loans. Private loans also tend to have faster application processing and disbursement for students who need to borrow money quickly to cover their qualified educational expenses.
On the flip side, private loans typically have less forgiving repayment terms and options than Federal loans. They're also subject to more stringent credit and eligibility requirements.
Important Components of a Private Student Loan
If you're thinking about applying for a private student loan, there are some key things to be aware of.
Interest Rate
Whereas interest rates on Federal loans are fixed, some private student loans have adjustable interest rates. This means that your rate could increase or decrease with market changes. Make sure you're aware of what type of interest rate (fixed or adjustable) your loan will have and what your starting rate will be.
For fixed-rate loans, use a student loan interest calculator to figure out how much you'll pay in interest over the life of your loan.
Loan Term/Repayment Conditions
The loan term refers to the total amount of time you'll have to pay off your loan balance. This includes any grace period included with your loan (if applicable). Keep in mind that the longer your loan term, the smaller your monthly payments will likely be. However, it will take you longer to pay it off. Additionally, you'll generally pay more in total interest on a loan with a longer term than you would with a shorter term.
Forbearance/Deferment
Private lenders don't tend to be as generous when it comes to forbearance and/or deferment options. Some private lenders require you to pay at least some of your loan back while you're still in school. Others may offer a deferment period while you're still in school (or even until a few months after you graduate). If you do have a deferment period with your private lender, make sure you understand whether your loan is still accumulating interest; in many cases, interest continues to add up regardless even if you're paying back some of the loans while you're in school.
If this is the case, you may wish to at least pay off your interest balance as it accumulates. Otherwise, it may capitalize after a certain period and be added to the total balance of your loans.
Forbearance (or deferring payments due to financial hardship) is also less common with private lenders than it is with federal options. While you may be able to negotiate something with your lender if needed, forbearance typically isn't guaranteed with a private loan. This means you could default on your loan if you're not careful.
Key Questions to Ask a Private Lender
One of the nice things about private loans is that you can really "shop around" for a lender. As you begin exploring your options, there are a few key questions worth having answered.
What if I decide to go to graduate school?
If you're looking into private student loans that offer deferment and are thinking about going to graduate school down the road, find out how your deferment may be affected. Some private student loan lenders allow deferment for as long as you're enrolled in school. Others cap deferment as soon as you finish your undergraduate degree.
How can I secure your lowest interest rate?
Don't be afraid to ask about the lender's absolute lowest interest rate available and how to obtain it. You may need to have a specific credit score minimum (or a cosigner with great credit). You may have to agree to a shorter repayment term. Finally, if you agree to have payments automatically debited from your checking account, many lenders will provide an additional rate reduction.
How and when will funds be disbursed?
Private lenders can vary in their disbursement of funds. Some will automatically disburse your money to your school, where the balance will be credited to your student account. Others may send you a check directly. Find out exactly what to expect in terms of disbursement and when you'll receive your funds. This way you can plan accordingly—especially if you're relying on the money to buy textbooks or other supplies.
Additional Tips for Finding Your Best Private Loan
Before you start filling out private student loan applications, there are a few last things worth checking.
Know Where Your Credit Stands
Start by checking your credit score and reviewing a copy of your credit report. You can obtain a free copy of your credit report once a year from any of the three reporting bureaus. Be sure to report/dispute any errors on your report, as these can affect your credit. This can, in turn, make it harder to qualify for private student loans.
If your credit is poor or if you don't have established credit history, consider finding a cosigner to help you secure a lower interest rate.
Take Advantage of Discounts
Some private student loan lenders offer discounts for borrowers who maintain a certain GPA or schedule automatic payments. Explore your discount options and take advantage of all that apply to you.
Navigating the world of private student loans can be overwhelming at first, but with a little research and planning, you'll be well on your way to securing the best loan for you. Private loans are never one-size-fits-all, but by knowing your specific needs and priorities, you can apply for a private loan with confidence.
By: LendKey Blogs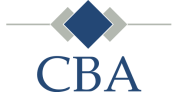 17W220 22nd St.
Suite 300
Oakbrook Terrace, IL 60181 
admin@cbaplan.com