Dental Insurance
Dental Insurance 
According to a survey from Delta Dental, 85% of Americans believe oral health is critical to their overall health, and about 78% have dental coverage. When you consider the overall value of dental insurance, it's easy to understand why.
It makes dental care more affordable.
While you must brush and floss regularly, it's also necessary to supplement your efforts with regular professional care. Because dental insurance focuses on prevention, many services, such as preventive checkups and cleanings, are usually covered 100 percent. Dental insurance also helps reduce out-of-pocket costs for many procedures by sharing the cost with you. Without a dental plan, you would be responsible for the total cost of your treatment. Delta Dental helps you save even more money because we negotiate lower fees with our in-network dentists. With 3 out of 4 dentists participating nationwide, finding a dentist in our network is easy.
See how much insurance can save you on dental care costs.
In these examples, each person in a family of four makes two preventive visits and has a cavity filled over a year. Compare the costs for a family without insurance to those who have it: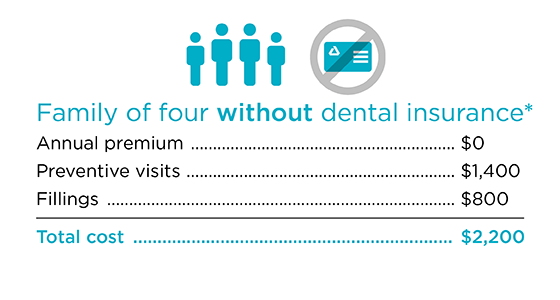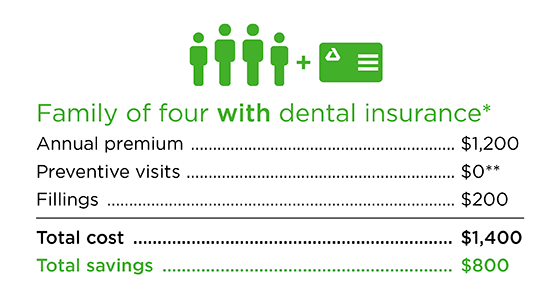 Dental insurance makes protecting your entire family's oral and overall health much more accessible by helping you get the care you need and saving you money. Ensure you get the total value of dental insurance benefits by purchasing a plan and using your preventive care regularly.
This content is for members only.
Log in or sign up Today! To receive full access to the CBA Marketplace
Coming Soon!
For more Insurance services, visit
Telemedicine
,
Term Life
,
Critical Illness
,
Disability
,
Dental
,
Pet